Restoration and floor sanding of an oak engineered floor in Woodhall Spa Lincolnshire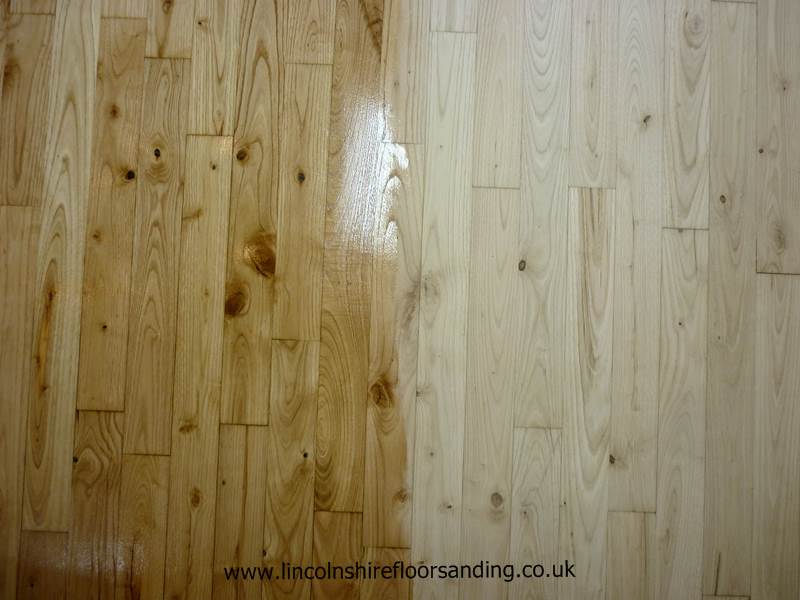 This oak engineered floor in Woodhall Spa Lincolnshire, was in very bad shape with a failed lacquer, deep scratches and water damage to the flooring.
Could damage like this ever be repaired ??
This oak engineered floor was in bad condition, over the years the lacquer failed, the client had large in door plants, but the plant pots leaked causing black marks in the wood and the floor was covered in scratches from chairs and years of use.
Normally oak engineered floors in this condition are not a problem for us, but this was a tongue and groove mulity ply engineered floor, with a floor like this we don't have much floorsanding tolerance, the top layer of oak could be between 3mm and 5mm thick and the join of the tongue would be around 5mm deep, after a full inspection of the floor, we established the we had a 5mm top layer of oak and the deep scratches were no more than 2mm deep, so we could safely sand them out.
We set about with our dust free floor sanding machines and removed all the scratching and old lacquer leaving the floor looking nearly "as new" we removed as much as the water staining as possible, but this had built up over the years and had penetrated deep into the wood, as we did not have much tolerance we removed as much as possible, we explained this to our client before any of our work was undertaken.
Once all the sanding was complete we polished the floor with our floor polishing machine, prepairing the engineered oak for our hardwax oil finish.
We oiled the floor using Treatex hardwax oil, as you can see from the photos the floor looks lighter and cleaner, the hardwax oil will give this floor many more years of use and is easy to keep clean and maintain.
We make the cleaning and maintenance of our hardwax floors easy, as we supply a FREE cleaning and maintenance kit with every completed floor sanding job. (one kit per address)
Please read more about our restoration works click here