Floor sanding and staining in Alford Lincolnshire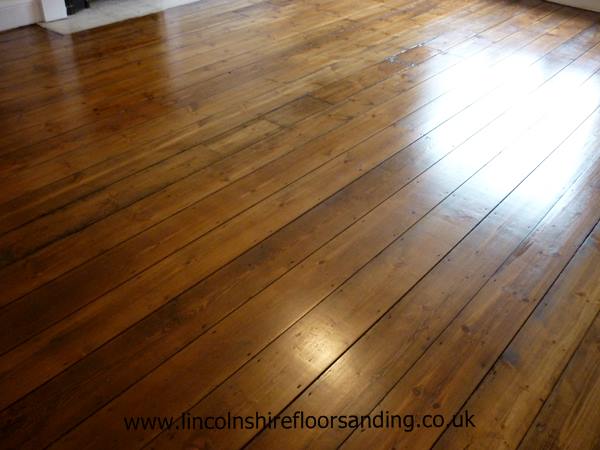 This room was in a period cottage dating back from the early 1800's our clients wanted the room to give the cottage a more original feel, as they wished to keep the look of the original floor boards in the room.
As you can see from the first few photos, the floor boards in the room look quite bad, this is what you would typically find when lifting up the carpet in many old properties.
The black bituminous paint would have been painted around the edge of most rooms in the Georgian era up until the late 1950s and a rug would be placed in the middle.
We removed the new floorboards that ran up the middle of the room, where they had electrical work done, and replaced it with reclaimed floorboards from a local reclamation yard.
After lots of hard work with our dust free floor sanding machines, we sanded off the black bituminous paint around the edge and sanded the main area of the floor, as our client required a stain, we also floor polished the floorboards so they were silky smooth ready for staining.
Our clients had chosen to have the floors stained with antique oak oil stain, the stain was very fitting with the age of the property, then we finished the floors with a clear hardwax oil, giving the floor a hard wearing and easy to maintain finish.
We make the cleaning and maintenance of our hardwax floors easy, as we supply a FREE cleaning and maintenance kit with every completed floor sanding job. (one kit per address)
Please read more about our restoration works click here